Frequently Asked Questions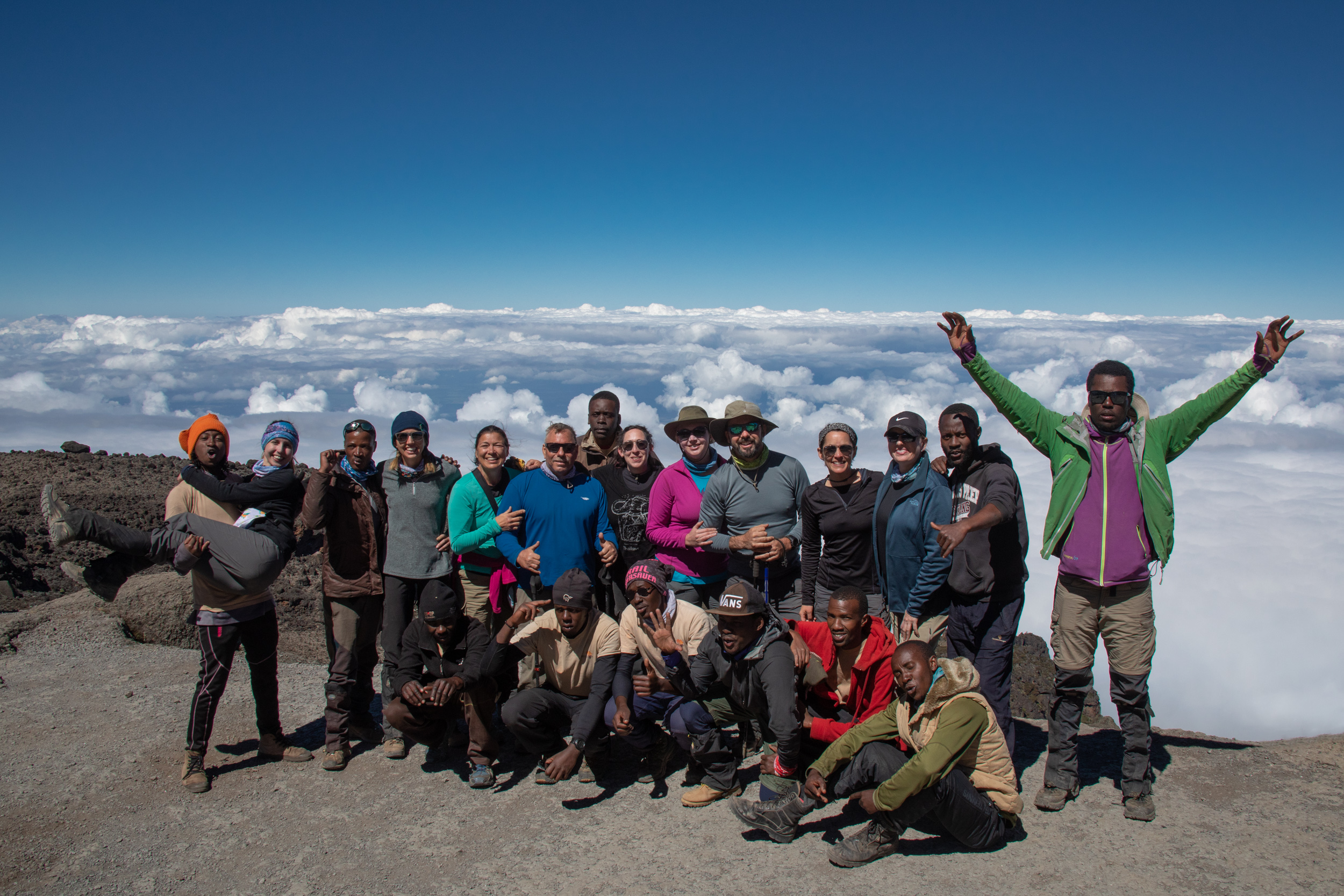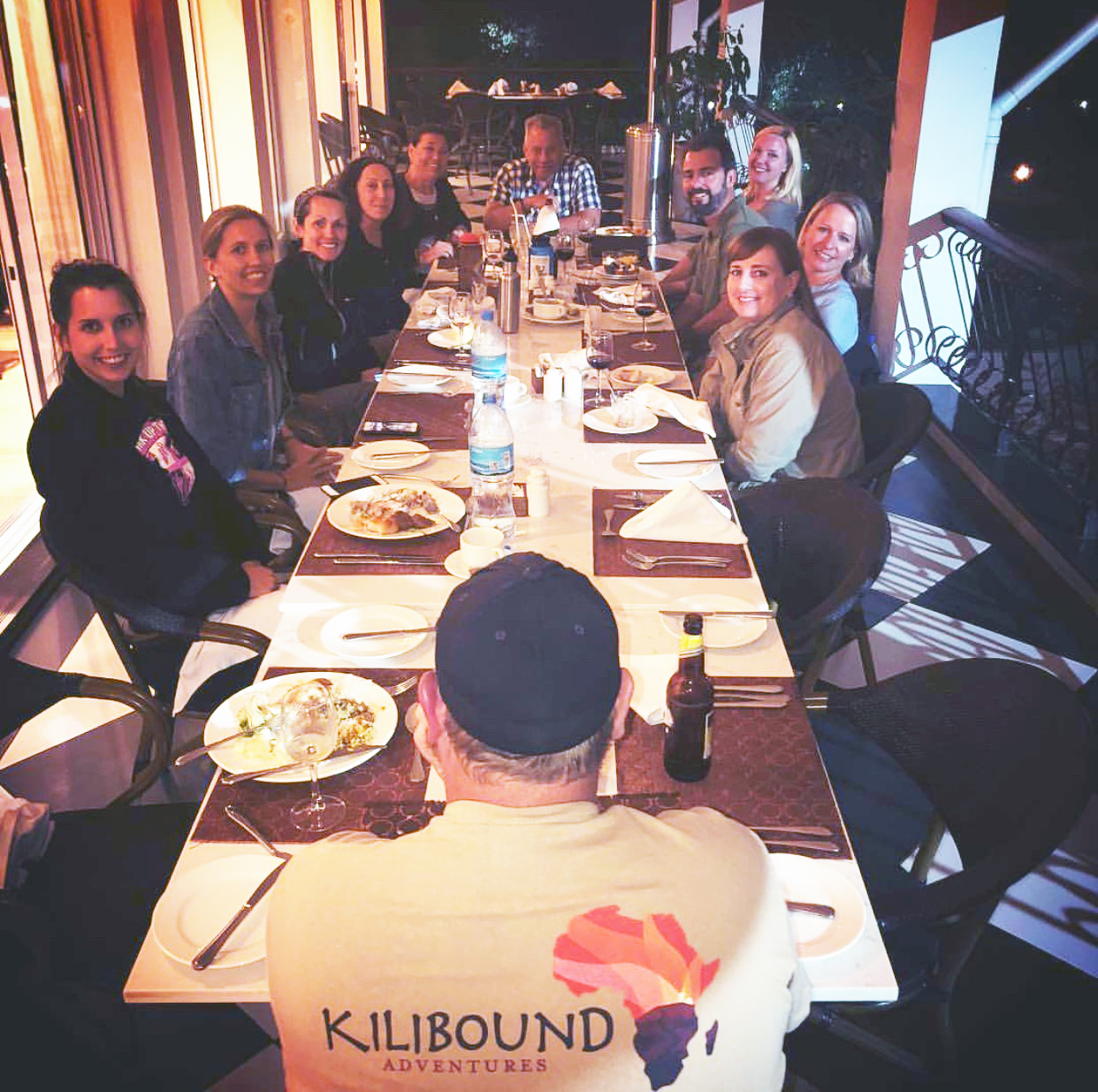 Before a Kilimanjaro Climb
If you still haven't decided whether or not you are physically fit enough to climb Kilimanjaro, or you have decided to climb and are now starting your physical training - listen up!

First go to your doctor to discuss any pre-existing conditions that may impact you during your climb. If you are taking any medications on a regular basis, visit with your doctor to discuss whether or not you should take these medications on the mountain and possible side effects at high elevations. If you plan on taking medicine for altitude sickness ask your doctor about possible interactions with your other medications.

ALWAYS, ALWAYS, ALWAYS talk to your doctor before you book a climb, and inform your outiftter of any medical concerns that you have. Upscale outfitters can often help accomodate for some basic medical needs on the mountain, and should be able to give you a number of safety options in the event that you need to be evacuated from the mountain. Your outfitter should have guides trained in basic first aid, wilderness survival, and treamment of acute mountain sickness (always ask before you book a climb!).

Since you will be doing mostly walking on the mountain, your physical training should focus on walking. If there are not places near you to hike, you can walk on the treadmill at a steady uphill rate. If you will be carrying any of your own gear you should start hiking/walking with your gear on your back. Most outfitters carry your tents, clothing, and food items. Double check on this, especially if you are climbing with a lower budget outfitter.

Most outfitters expect you to carry your personal day pack which should contain any clothing layers you may need during the day, your rain layer, your camera, sunscreen, snacks, and 2-3 liters of water. Some outfitters offer a personal porter to carry those items for you at an additional cost. If you will be carrying any of your own items, load up your water and your gear into your day pack, put on your boots, and start walking ASAP! Expect to walk 5-8 hours a day on your hike.
How Should I Prepare for a Kilimanjaro Climb?
Physical Training

While Kilimanjaro is a non-technical climb, it does not mean that it is not challenging. If you have any medical issues that may be of concern for you see your doctor before you book a trip. Inform your outfitter of any medical conditions or concerns that you may have, and be sure to purchase emergency medical coverage if necessary. As soon as you have booked a trip, start training! Get your boots and your socks out and start walking frequently. Walk as much uphill and downhill as you can, even if only on a treadmill. If you are not hiring a personal porter, practice carrying your day pack around with 3 liters of water in it.

Immunizations & Medications

Immunizations are recommended to enter Tanzania for travelers coming from most places, and are required for some. Call your local travel clinic a few months before you go to arrange for any necessary immunizations. Malaria pills and Diamox (medication used to treat altitude sickness) are recommended and can be obtained from your primary care physician. KiliBound's staff carries emergency medical equipment and a first aid kit, but it is a good idea to pack your own band aids, blister treatment, anti-inflammatory, anti-diarrheal, and ibuprofen. Check your prescribed medications before you go to see if there are any additional side effects at high altitude.

Gear

Proper gear is essential! Your most important piece of gear are your boots. Boots must be above your ankle and should be waterproof. Also, even if you are climbing in the dry season you must bring a proper rain layer for your top and bottom. Weather changes rapidly on the mountain so it is very important that you are properly prepared. Follow the gear list provided to you when you book your climb and you will be prepared for the sunniest days and the coldest, windiest nights. Purchasing all new gear can be expensive and may be difficult to find depending upon where you live and the season in which you are shopping. There are several online sites that offer excellent clearance deals year round. We like Moosejaw, REI, Cabela's, Black Creek Outfitters, and Campmor. Also, make sure you ask around! You may be surprised what your friends have hiding away in their closet that you can use.

Gear Donations

We are constantly accepting donations of used hiking gear! We pay our mountain staff much higher than required by the park authority, but even so proper gear is expensive, most companies will not ship gear directly to Tanzania, and there are no places to purchase gear in Arusha. At the end of every trip we have a gear donation ceremony where climbers can leave gently used gear behind. The gear is then distributed by our head guide to the staff based upon need. Gear donations can also be mailed to KiliBound Adventures at 38 Grant Street, St. Augustine FL 32084, USA. As soon as we have a box full we mail it to our headquarters in Arusha. Our staff is always very grateful for the contributions, and it is important to us that to keep our staff properly outfitted.

Tips

If you don't want to worry about tip money, choose the PREMEIR package so that they are included! Our mountain staff is so fabulous that we know that you will want to tip them well, and we recommend bringing $200-$250 for tips. This amount will cover your tips for the guides, porters, and the chefs. Please bring this amount in clean, small, US Dollar bills ($20's & $10's are preferable). Also, you may want to bring some extra smaller bills to give a personal thank you to your personal porter or anyone else who shows you exceptional personalized service!
What gear do you need to climb Kilimanjaro?
Most Kilimanjaro outfitters will provide clients with a tent, sleeping mat, mess tent, cooking supplies, water filters, and emergency medical equipment (oxygen, hyperbaric chamber- always ask about these critical pieces of emergency equipment!). Most Kilimanjaro outfitters will also carry the majority of your personal gear, and may offer pieces of gear for rent. KiliBound Adventures offers the following items for rent: sleeping bags, thick foam mattresses, cots, duffel bags, gaiters, & trekking poles. Some outfitters carry additional gear for extra comfort such as a private toilet and private shower.
KiliBound Adventures recommends you bring the following gear for your Kilimanjaro climb. Always bring gear for rain and cold regardless of what season you are climbing Kili in, the weather is very unpredictable. You can
contact us
with any questions about gear! We are happy to recommend specific products and companies.
Gear Checklist
Proper gear is absolutely essential to successfully and comfortably climbing Kilimanjaro. Since Kilimanjaro is non-technical, you only have to worry about bringing your personal clothing and toiletry items. Weather can change often on the mountain and varies greatly between various camps and depending upon the time of day and altitude. If you are climbing during the dry season, you must still bring a rain layer. If you are climbing during the summer, you must still bring your warmth layers. We highly suggest that you follow our gear checklist. If you arrive in Arusha without proper gear you will be out of luck – there are very few places to purchase gear in Arusha. Also, all of your gear must fit into a 30x12x12 duffel bag and weigh no more than 33lbs. Follow our gear list, and your stuff will fit and should easily be within the weight limit.

Personal Climbing Gear
Boots: Your most important item! Make sure that they are above the ankle, water proof, and broken in before you get on the mountain. There should be enough room in your boots for two pairs of heavy socks.

Socks: Heavy wool or similar material. 3 pairs.

Liner Socks: Optional in the warmer months, but essential in the colder months! Silk or synthetic materials are best. 3 pairs.

Camp Shoes: Optional, but highly recommended for your personal comfort. You will want to slip out of your boots after a long day of trekking.

Gaiters*: Highly recommended to keep dust, mud, and snow from getting into your boots or getting your pants excessively dirty. Available for rent.

Hiking Pants: Convertible pants work well and double as shorts at lower elevations in warm weather. 2 pairs.

Long Underwear: Necessary! It can get very cold very quickly. 2 pairs top & 2 pairs bottom.

Lower Body Fleece Layer: Usually not needed until summit day, you will be happy that you have this! Also handy for being comfy in camp. 1-2 pairs fit to layer.

Waterproof Pant Layer: Required regardless of what season you are climbing, your wet items will not dry quickly at high altitude so it is better to keep them dry! Try to get windproof & waterproof. 1 pair.

Undergarments: Bring old pairs and throw them out at the end of the day. Cotton does not dry well at high altitudes, bring synthetics.

Upper Body Fleece: 1-2 base layers, 1 vest layer, 1 expedition layer, sized to be worn on top of each other. Minimum 2 layers.

Waterproof Jacket: Waterproof, windproof, must have a hood! Choose a lightweight jacket that will fit over your layers. 1 jacket.

T-Shirts: Wicking fabric or synthetic t-shirts to wear around camp and on the first days of hike when it is warm. 2-3 T-shirts.

Hat: One hat to protect your face from the sun, one to keep you warm! 2 hats.

Balaclava: Very helpful on windy days to keep you warm! A buff will also work to protect your face from windburn.

Bandanas: Bandanas are very handy! Bring several!

Gloves: one light pair to be worn under an expedition pair of gloves. 2 pairs.

Pillow/Pillowcase: Small travel pillows are inexpensive but add to your comfort greatly! You will be provided with a small pillow (it is quite small!), if you prefer you can simply bring a pillowcase. Also, a stuff sack of clothes can double as a pillow as well.

Sleeping Bag*: Rated to 0 degrees Fahrenheit preferred. Available for rent.

Sleeping Bag Liner: Silk liners are lightweight and easy to carry, fleece liners are also available for extra warmth.

Water Bottles: You need to be able to carry 3 liters of water. 2 liter bladder systems are highly recommended along with a 1 liter Nalgene-type bottle.

Head Lamps: Helpful at night when digging in your duffel to get your gear out for the next day or hanging from the roof of your tent in the evening. 1-2 lamps.

Poncho: Minimum of one for you and one for your day pack! The throw away kind are acceptable. Some daypacks come with their own waterproof cover. 2 ponchos.

Sunglasses: Polarized lenses are best, the sun is very bright when reflected off the glaciers! 1 pair.

Adjustable Trekking Poles*: Highly recommended! Available for rent.
Personal Toiletries/Additional Items Checklist
Sun Screen: The higher the SPF the better! The sun is very strong during the dry season, and it is easy to get burned even on cloudy days.

Lip Balm: SPF 15 or higher if you can find it, the elements are very harsh on your lips.

Water Flavoring Powder: Adding flavoring powder to water encourages you to stay hydrated!

Personal First Aid Kit: Bring an anti-inflammatory, ibuprofen, anti-diarrheal, Band-Aids, blister cream, and whatever medications or vitamins you take on a regular basis.

Plastic Bags: Plastic bags of all sizes can be handy for separating clean/dirty clothes in your duffel, carrying trash, or organizing toiletries.

Wet Wipes/Dryer Sheets: wet wipes help you keep clean on the mountain; dryer sheets placed in your duffel will help keep your stuff smelling fresh!

Camp Towel: quick dry towels can be purchased at any outdoors store, do not bring a towel from home, it will not dry and you will be stuck lugging around a wet towel all week!

Personal Toiletry Items: deodorant, toothbrush, tooth paste, biodegradable soap & shampoo, dry shampoo, nail clippers, tissues

Throat Drops/Candy & Trail Snacks: for a little pick me up on the trail.

Feminine Hygiene Products: Ladies, better to be safe! Altitude can affect all of your bodily systems in strange ways!

Duffel Bag*: Must measure 30inx12inx12in so that it fits into our waterproof carrying sacks. Available for rent.

Daypack: Big enough to carry your water for the day, your camera and sunscreen, and your extra rain layers.

Camera & Extra Lithium Batteries: You don't want to miss a single shot! Charge your batteries ahead of time and bring them with you. Bring extra batteries for EVERYTHING, the cold at night can zap batteries of their charge quickly!

Travel Notebook: So you remember every detail!

Binoculars & Power Adaptors: for safari. Tanzania uses a three prong plug, 220v.

Insect Repellent: for safari, no bugs on the mountain!
Can children climb Kilimanjaro?
Kilimanjaro makes a great family vacation! YES, children age ten and older can climb Kilimanjaro. The Tanzanian park authority does not allow children under the age of ten to climb over 3700 meters/12,000 feet. If your children are up for the adventure, you will want to take some extra precautions before you go:
First, discuss the trip with your pediatrician. Improper exposure to altitude can be very dangerous for a developing brain, and if your child has any health concerns it may not be worth your while to attempt Kili as a family at this time. A few years in the development of a child can make a big difference, depending upon your child's age and stage of development it may be best to wait.
Second, prepare your child physically and mentally well in advance. Purchase good quality equipment and get your child used to wearing it and using it. Make family treks to break in your boots a frequent event in your household, and practice walking with a few water bottles in your pack. Discuss the possible challenges that you will face as a family on the mountain (bad weather, difficult days of hiking, symptoms of altitude sickness) and develop a family mantra to use to encourage one another as you train and again to encourage one another on the mountain. Be realistic about what your child can expect, but make an effort to discuss it with them in a positive nature with the emphasis of the conversation being on their ability to make it to the summit! If possible, try to take your child on a few short high altitude hikes to get a sense for how their body will respond.
Finally, be extra selective in choosing your route and outfitter. At KiliBound Adventures, we strongly recommend that children use the Lemosho Route due to the extra time it allows for acclimatization. Acclimatization is one of the biggest factors influencing whether or not you summit safely. It is not universally considered safe for adults or children to use oxygen during the summit, it is much better to allow your body extra days to acclimatize naturally. Look for outfitters that offer private toilets (you don't want your child using the public long drops, they are very dirty) and personal porters to carry your child's day pack and help them along the trek. Ask your outfitter how the staff feels about having children along for the trek, some are more comfortable working with that clientele than others.
So now you know that children can climb Kilimanjaro, but should your child climb? Climbing Kili is one of the most challenging and rewarding experiences of your life, and the families that have climbed with us have felt it especially meaningful to summit with their children. That being said, safety first! Listen to your gut, Kilimanjaro will wait for you.
Questions? We can put you in touch with climbers of all ages who have summited successfully, just
contact us
and request to speak with a parent or child who has climbed with us. We are always here to answer any of your questions about climbing Kilimanjaro!
Should YOU climb Kilimanjaro?
Climbing Kilimanjaro is not easy, but it is not impossible for the average person to make it to the top! If you want a vacation that is challenging, rewarding, and truly a once in a lifetime experience, Kilimanjaro is your destination. Nothing compares to standing at 19,340 feet knowing that it was your feet, your effort, your spirit that got you there! I've yet to see someone do it with a dry eye.

Should you attempt Kilimanjaro? First consider if you have any pre-existing medical conditions - these do not necessarily mean that you cannot or should not climb, but you will have to be very careful to select an outfitter that can meet your needs. Talk to your doctor - many conditions can be accommodated for on the mountain and good outfitters offer plenty of safety options to consider and will discuss these with you at length. You should be of average health and fitness before you attempt to climb the mountain, and regardless of what shape you are in you should absolutely plan to train for Kilimanjaro (more on that in an upcoming post). Keep in mind, KiliBound Adventures aims to get the average joe to the top and provides climbers with as many of the comforts of home on the mountain as possible.

Once you consider whether or not you are in decent enough shape to climb, think back to any of your experiences at high altitude. The hardest part about Kilimanjaro is not the hiking itself, but the hiking in high altitudes. You can climb the mountain in as little as 5 days, but the success rate tends to be around 50%. Altitude sickness is the result of climbing too high, too fast, with too high a level of exertion (to sum it up). Many people do not attempt Kili due to fears about altitude - however, if approached correctly you can climb the mountain in a way that maximizes your ability to acclimatize. We highly recommend the Lemosho route - it takes 9 days (7 up, 2 down), and was designed by the famous mountaineer, Scott Fischer, to maximize acclimatization Our success rate on that route is 100%, so far!

You must consider the financial aspects of climbing. Flights to Tanzania typically run between $1200-$1800. You will likely need to purchase a few new pieces of gear, take at least a week and a half to two weeks of work, and pay for your climb. Climbs run anywhere from $1,200 - $10,000! Be wary of deals that seem too good to be true, and be equally wary of excessively high climb costs. There are many outfitters to chose from, we suggest that you call and speak with an owner or manager of the outfitter about their costs and the services that they offer for that price. More about choosing your outfitter to come.

In our experience the vast majority of climbers find Kilimanjaro to be worth every ounce of their physical and financial investment. The emotional payoff is indescribable! We cannot all climb Everest, but most of us can climb Kilimanjaro!

Whether or not you climb with us, CLIMB KILIMANJARO! "Life is either a daring adventure, or nothing." - Helen Keller. We agree, Helen!
What Should I Know About the Surrounding Area?
There is much to do to keep you entertained during the few days you have to acclimatize before getting on the Kilimanjaro trail. Whenever you travel in any large city of course you must take precautions! The following are our recommendations for things to do and general precautions to take in order to ensure a seamless adventure in the Kilimanjaro surrounding areas.

Mount Meru peak can be seen from the city of Arusha, and is still considered by geologists to be an active volcano. Mount Meru stands at 14,980 feet/ 4,566 meters. The last eruption was in 1910, and climbs up Mount Meru continue to be offered by many local outfitters. The climb up Mount Meru takes a few days, but even if you do not have time to complete the whole hike you may enjoy hiking to a lookout point along the base of Meru which will give you a beautiful view of the city.

Arusha National Park is a great place to go on a guided safari while you are acclimatizing before your hike. Here you may see giraffes, hyenas, flamingos, waterbucks, zerbra, leopards, water buffalo, and warthog. The best time of day to spot animals is dawn and dusk. The park is about a 45 minute drive from your hotel, and guided walking tours can be arranged for you.

City Tours
Driving tours of Arusha are recommended! There are several local tour companies that offer these for you, Kilibound is happy to arrange it for you in advance. Or, you may ask the front desk at your hotel for a recommendation. If you choose to book a tour yourself, always agree upon the price in advance, and only use services approved by your hotel. For your safety, please do not accept rides from taxi services not approved by your hotel.
If you would prefer a walking tour of Arusha, KiliBound Adventures can also arrange one for you.

Banks & Money
The currency in Tanzania is the shilling (Tsh). Banks are open every day and there are plenty of ATM's available in Arusha where you may withdraw shillings. All of the banks accept US Dollars, but other currencies (including Canadian dollars, euros, & pounds) are not widely accepted. Most venders accept US Dollars, but may not be able to give proper change. If you are bringing US Dollars to exchange at the bank or hotel you need to make sure your bills are new (no older than 2000) and in crisp, clean condition. Crumpled, ripped, or old bills will not be accepted! We recommend that you bring plenty of small change ($1's & $5's) for the market.

Eating, Drinking & Shopping in Arusha
There are many nice places to eat, drink, and shop in Arusha. Your hotel will include breakfast. For lunch ask your taxi driver or front desk staff for a recommendation, there are lots of local cafe's around your hotel. It is customary for Tanzanians to go out to lunch and go home for dinner. Thus, many local places are not open for dinner. All of the hotels offer excellent dinner menus.
For souvenir shopping there is a market within walking distance of your hotel. In Arusha. Bargaining is expected at the market, so be prepared! If you are not going to use Tanzanian currency you may use US Dollars at the market, but be sure to bring plenty of clean, small bills.

Taking Pictures
There is much to see in and around your hotel! The local Massai in Arusha and Moshi are easily recognizable by their beautiful red and purple clothes that they wear, and many of the local women wear colorful kangas and walk around balancing amazingly large loads on their heads. While you may desire a picture, many Massai do not allow their picture to be taken. Please be discreet in your picture taking, ask in advance, and don't be surprised if someone asks for money in exchange for their photo.
Will I Be Safe in Arusha?
Arusha is a city like any other, and when traveling in Arusha we encourage you to take reasonable precautions. Always take care to lock your valuables in the safe provided in your room, and do not carry more cash on you than is necessary. Keep your cash and room key close to you at all times, and be aware of your surroundings. We also recommend that you always take a taxi if it is dark out, and suggest that you use a taxi recommended by your hotel. If you are out and about and it becomes dark, there are many nice hotels in Arusha and you may feel free to walk into their lobby and request a taxi. You can get just about anywhere in the downtown Arusha area for 4,000 Tanzanian shillings (about $2.50 USD).
What is Acute Mountain Sickness (AMS)?
AMS is a serious illness that impacts climbers who ascend too rapidly to high altitudes. AMS is caused by reduced atmospheric pressure and a low concentration of oxygen available to your system. Symptoms can range from mild to life-threatening and the likelihood and severity is greater with increasing rates of ascent, high levels of altitude, and high levels of exertion.

The majority of climbers will experience some symptoms of AMS above 15,000 feet. Symptoms include headache, tiredness, disturbed sleep, loss of appetite, nausea, dizziness, irritability, and swelling. Most mild symptoms can be treated with rest, adequate hydration, and a prescription of Diamox may help speed acclimatization.

In cases of severe AMS, fluid collects in the lungs causing extreme shortness of breath and decreasing oxygenation. Brain swelling may occur causing confusion, coma, and if untreated, death.

KILIBOUND'S PORTERS ARE TRAINED TO RECOGNIZE & TREAT MILD SYMPTOMS OF AMS, AND ARE TRAINED TO RECOGNIZE SEVERE SYMPTOMS OF AMS AND EVACUATE YOU OFF THE MOUNTAIN IMMEDIATELY.

Everyone's body reacts differently. The more in shape you are, the more likely you are to acclimatize quickly. However, acclimatization is NOT guaranteed no matter your age or level of physical ability. The only effective way to combat AMS is to go slowly up the mountain and limit exertion. KiliBound's decision to focus on routes which promote acclimatization and continue to provide the quality and quantity of staff necessary to limit your level of exertion are derived from evidence based strategies found to increase rates of successful acclimatization. A flying doctor upgrade is available to any package.