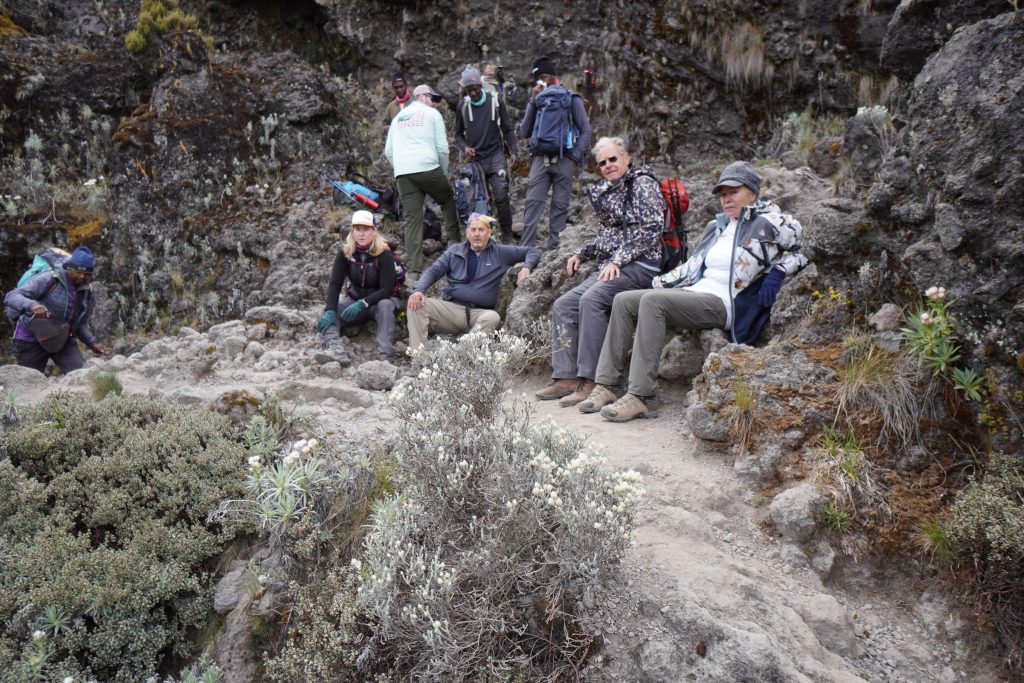 Why do Kilibound Adventures Prefers Mount Kilimanjaro's Machame and Lemosho Routes ?
For many climbers and adventurers, climbing  the Mount Kilimanjaro is a once-in-a-lifetime experience. Therefore , it is only natural for them to seek the best route and do stringent research about the many trekking options to the summit of this highest Mountain in Africa. For many years, Marangu Route has been seen as the most popular Kilimanjaro route to the summit. This popularity  of Marangu route is mainly due to its affordability and shorter length. But, may adventurer seekers and climbers have now become aware of the declining success rate of Marangu route. Many thanks to scenic routes like Machame route and Lemosho route, many adventurers and climbers are able to enjoy higher success rates up the spectacular Kilimanjaro peak. But what's the difference between the two  newly popular route? And why are they the top routes?Kilibound Adventure prefers these two route and they give our climbers 100% success rate.
Machame Route
Also known as "Whiskey Route", Machame route is now one of the most popular route to climb Mount Kilimanjaro. It can be done in 6 days, how-ever, it is not recommended especially for first-timers. With more difficult terrain to hike for days in a row,Kilibound Adventures' experts recommend 7 days via Machame route. Technically, the trail is not really "difficult" but more on strenuous. This route features longer, steeper slopes and often involves many ups and downs, crossing a succession of valleys and ridges.Machame starts from the southern side of Mount Kilimanjaro and descends via the Mweka route.If camping and nature is your thing, and money is not so much of an issue, this is definitely an ideal choice for you.
Distance Covered: 72 km.
Recommended Duration: 7 days
Success Rate: High
Acclimatization: Excellent
Traffic: High
Itinerary: Machame Gate → Machame Camp → Shira 2 Camp → Lava Tower → Barranco Camp → Karanga Camp → Barafu Camp → Uhuru Peak → Mweka Camp → Mweka Gate
Lemosho Route
Lemosho route is another popular route, but more commonly known as the "most scenic route" up the mountain. It offers 7-8 days of trekking, with 8 days as the most recommended duration, joining the Machame route on the fourth day.This route approaches the mountain from the west, goes through an incredibly mesmerizing rain-forest on the first 2 days (which means you have good chances of seeing wild-life), and then joins Machame route in Shira. Descending via Mweka route as well.The difficulty level for Lemosho route is somehow similar with Machame route. So if you are confident to hike more challenging terrains and camp longer in the mountain, enjoy great wilderness experience and jaw-dropping views, and you don't mind spending more, Lemosho is definitely a fitting option.
Distance Covered: 70 km.
Recommended Duration: 8 days
Success Rate: High
Acclimatization: Excellent
Traffic: Low to Medium
Itinerary: Londorossi Gate → Mti Mkubwa → Shira 2 Camp → Lava Tower → Barranco Camp → Karanga Camp → Barafu Camp → Uhuru Peak → Mweka Camp → Mweka Gate
What makes these 2 the best Mount Kilimanjaro routes?
Here are the top 5 reasons why Machame and Lemosho are considered the top routes in Mount Kilimanjaro today:
1: Spectacular scenery / Views

The views from Lemosho and Machame routes are glorious! Climbers get to experience different landscapes and picturesque sceneries that range from a fertile rainforest to barren heath and open moor-lands to river-gorges to alpine-desert to biting-arctic summit!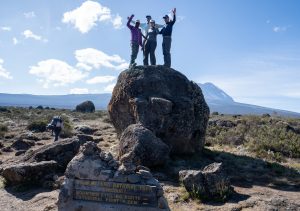 2 :Excellent Acclimatization

Climbers get altitude sickness when they go high too fast. That is why acclimatization is key to success when climbing mountains especially as high as Kilimanjaro.With perfectly itineraries that lasts at least 7 days, Machame and Lemosho both offer great acclimatization time for climbers. Therefore, the chances of getting altitude sickness which causes vomiting, nausea, sick stomach, etc, is very low. The great thing is, acclimatization days are spent on beautiful terrains and enjoyable company of our guides and potters.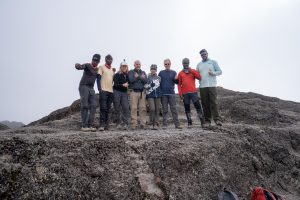 3 :A hike Across Shira Plateau
The Shira Plateau is one of the most amazing sceneries you can see via Machame and Lemosho routes. Once a volcanic cone in Kili, Shira collapsed half a million years ago and formed a volcanic crater to which is now known as Shira Plateau. It stands as a World Heritage Site, boasting deep valleys, weather-beaten lava flows and good reputation for its fauna. Wildlife such as eland, buffalo, elephant and big cats can be seen wandering around the plateau due to its proximity to Amboseli National Park.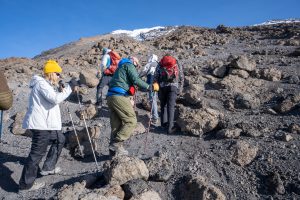 4: High Success Rates
Machame route and Lemosho route offer excellent success rates in reaching the summit of the Kilimanjaro Mountain. This is due to several factors like right amount of days and great acclimatization time.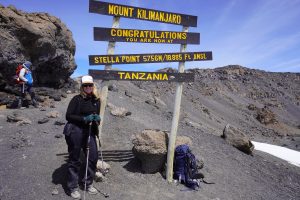 5 :Value for money
Every climber and adventurers seeks is satisfied when the service they get is equal or greater to the value of money they paid for . Machame and Lemosho are known pricier routes, especially when compared to Marangu route. However, if you factor in the great chance of successfully reaching the summit plus the exemption experience you will have, add to it the raw sense of adventure when camping in tents, the experience is definitely not something you can just buy with money.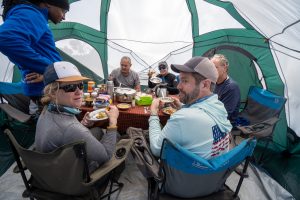 Machame Route vs Lemosho Route?

When it comes to its difficulty, summit success rate, acclimatization, descent route and superb scenery, Machame and Lemosho are truly similar. Their main differences are amount of traffic, cost and number of trekking days.Being a more popular and cheaper option among the two, Machame route presents larger crowds compared to Lemosho which is a more remote, quieter track. With a longer trek, a more remote experience, an added transport cost and a lesser competition among budget tour operators, Lemosho is the more expensive option to Machame.