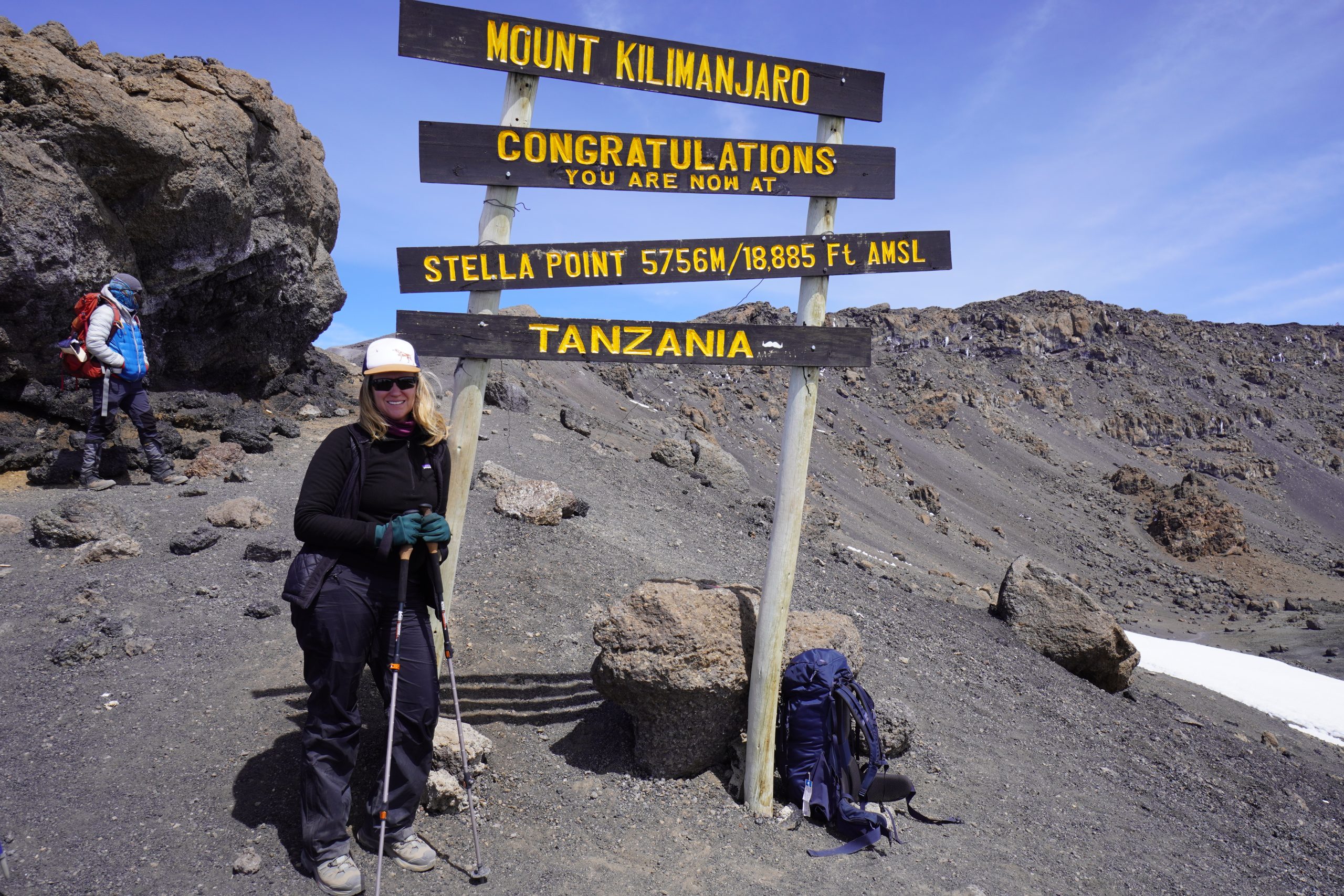 RONGAI ROUTE KILIMANJARO CLIMBING OVERVIEW
Rongai Route is the main course that raises Kilimanjaro from the northern side of Kilimanjaro, along the outskirt among Tanzania and Kenya.
Along this route you can observer an alternate perspective of Kilimanjaro which is encompassed by wild and wild creatures like elephant, bison and eland can be spotted along your trail. Climbers are bound to get clear, an unclouded sight of the mountain on this course. Because of its remote area, this route course has less traffic when contrasted with different courses on Kilimanjaro. Be that as it may, it is viewed as one of the most straightforward courses with a high achievement rate.
Another explanation behind taking this course is you plummet Kilimanjaro from the Rongai Route course which is on the southern side of the mountain, allowing seeing the two sides of the mountain. Additionally, the climate on the northern side is drier and trekkers are more averse to go over rain spells on this route. Along this course, you can likewise take assemble treks and with private treks. Rongai Route is the only route approaches the mountain from the north side from Kenya border. The route has almost same ascending profile like Marangu route.
Kilimanjaro Rongai Route also offers a great exposure to Kilimanjaro wilderness in comparison to the other Kilimanjaro Routes. The climb to the top is gradual and steady.
Rongai route offers scenic view traversing through beautiful lush rain forest and unspoiled wilderness. The route is not very crowded and best for those who are seeking for less traffic.
The route is best preferable for those who are looking for ascending Kilimanjaro in rainy season. As staring from the north side of the mountain the route experiences less rain-fall and the trail way stays dry most of the time.
Not only is the exclusive route, Kilimanjaro Rongai Routeis also the easiest Kilimanjaro route and offers a great acclimatizing opportunity. The route offers a good opportunity t witness elephant, bison, eland, and many varieties of bird species.
The route offers a great panoramic view and allows witnessing scenery of 2 sides of Kilimanjaro.
6-7 days Trekking
Generally Rongai Route takes around 6 or 7 days to reach the Uhuru peak of Mount Kilimanjaro. 6 Days Rongai Route is chose by those trekkers who are physically fit and 1 more acclimatize day is advised to those who are new trekkers.
82 – 88% Success Rate
Kilimanjaro Rongai Route is highly recommended to go for the 7 Days itinerary  to have a great acclimatization. The route offers a great opportunity to follow the mountain's "walk high and sleep low" rule. Hence, the route offers a great success rate that is 88%.
Low Traffics
Rongai Route offers a gentle approach to reaching the summit as it is the only course that approaches from the northern side of the mountain. Rongai is a moderately difficult yet is recommended for those with less hiking or climbing background.
The most significant thing to note with the Rongai course is that it compliment than the other Kilimanjaro courses, and does not offer trekkers great alternatives to climb high and rest low.
It is recommended to add an extra additional acclimatization as trekkers experience Kilimanjaro Altitude Sickness on Ronagi route more than the other routes. Rongai Route has low traffic which will allows you peacefully head towards the peak of Mount Kilimanjaro.
Very Good Kilimanjaro Scenery
Kilimanjaro Rongai route offers great scenery of both side of the mountain. Trekkers experience all 5 climatic zones and some of unspoiled wilderness at the foothills that ads more spice to the beauty of this route.
Approaches From Quieter North
The Rongai Route is the only route that approaches the north side of Kilimanjaro. Therefore, the scenery is one of unspoiled wilderness. There is also higher chance of sighting wildlife on this route than any other. After passing through rainforest you climb through moorlands and then up into the high alpine zones before reaching the glacial zone.
Summit Approach Via Gilman's Point
Rongai Route isn't an 'easier' Kilimanjaro route, however, the initial couple of days are somewhat shorter, and the pace is relaxed- offering great acclimatization opportunities. Through rainforest, the trail climbs relentlessly up to Mawenzi tarn in the shadow of Mawenzi Peak, rossing the barren landscape of 'The Saddle'. From base camp at Kibo it is an extreme however rewarding climb up to Kilimanjaro's summit through Gillman's Point and Stella Point
Best Tips For Success
Climbing can be physically and rationally testing, however attempt to remain positive when the journey appears to be impossible.
Be readied not to shower for seven days, and make a point to pack a liberal supply of moist disposable wipes.
Mentally prepare yourself for Kilimanjaro Altitude Sickness.
To mentally prepare for the Rongai Route, attempt to camp on weekends before your endevaour, and to conquer any little hindrances you may experience.
Make certain to wear your climbing boots before your climb to stay away from blisters, as this could possibly prevent you from arriving at the summit in case you're not cautious.
Travel at your very own pace, and keep in mind it is not a race.
Above all, remember to enjoy in the staggering perspectives.