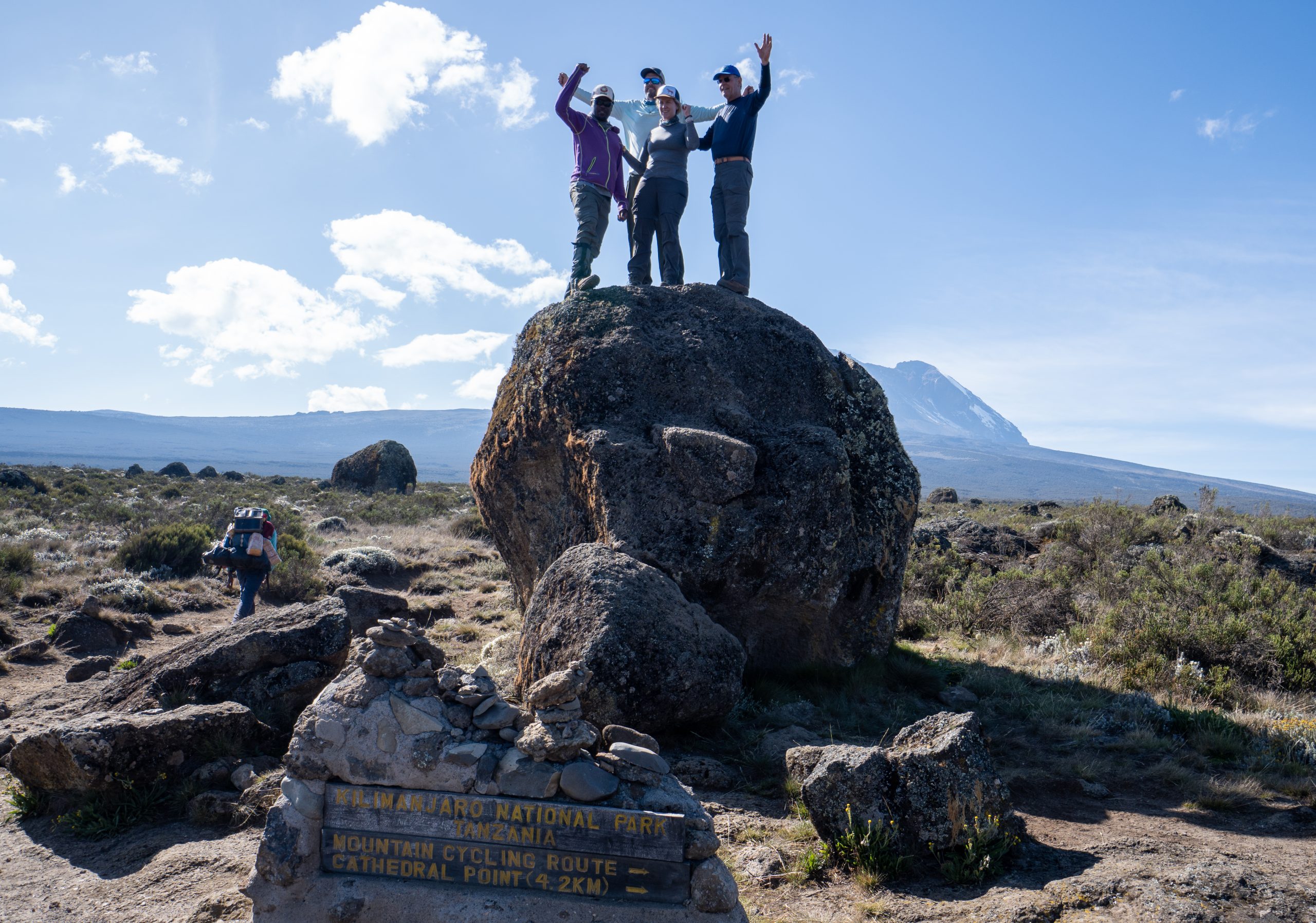 UMBWE ROUTE KILIMANJARO CLIMBING OVERVIEW
Umbwe Route is the steepest, shortest and the most immediate route on Mt. Kilimanjaro. It is named as the most difficult course on Kilimanjaro also. Umbwe Route is the least swarmed trek route on the mountain. Umbwe because of its lofty, consistent and straight move to the peak makes the odds of achievement on this course low.
The course is suggested for expert explorers or climbers who can adjust rapidly to height. Be that as it may, the course with couple of trekkers, immaculate woods and strolling separations makes it an ideal trekking choice for fit trekkers.
Because of its quick gain in height the initial two days, it is one of the hardest and least secure Kilimanjaro courses. Climbers are remunerated with uncommon and shocking perspectives, less individuals, and shorter separations. In addition, you will appreciate seeing the astonished look on the essences of local people when you reveal to them that you rose by means of the Umbwe course. The course starts from the south, before turning eastwards at Barranco Camp, the trail then transverses underneath the Southern Ice field before summiting from Barafu. The drops are made by means of the Mweka course.
Umbwe Route is the less used routes of Kilimanjaro. Not only the least used route but also Umbwe is the less crowded Kilimanjaro Route too.
Climbers less prefer this route because It is the most difficult route to reach Uhuru Peak. The route is steep, constant, and offers a straight climb to 5, 895m high Uhuru peak.
Umbwe Route can be climbed in 5 days. However, mostly trekkers add 1 or 2 more days for better acclimatization.
The route begins at the southern side of the mountain. This straight route is the most difficult course on Kilimanjaro. Hence, the route is suggested or preferred by those who have great physical and mental stamina.
Due to being a challenging height, there are very fewer climbers who chose to trek via Umbwe. So the route is preferable for those who love fewer crowds and achieve good physical stamina.
Get the Umbwe Route Success Rates & Ratings for your Kilimanjaro Climb and start climbing adventure!
Trail conditions: The trail itself is steep, and you will wind up trekking through rough outcrops, and in spots, you'll be clutching tree courses as you pull yourself up to the slant. As you travel to the high snow-capped zone you will experience solid breezes and will be presented exposed to the harsh weather of Kilimanjaro.
Get the Umbwe Route Success Rates & Ratings for your Kilimanjaro Climb and start climbing adventure!
Few interesting facts about Umbwe Route:
The route makes you more fit both mentally and physically
The dramatic view is simply spectacular
Your successful trek can set another milestone as you will trek via the most difficult Kilimanjaro Route
The quietest trail with very less traffic
Fill with adventures
6-7 days trekking
The Umbwe Route is considered to be very difficult. Umbwe can be hiked in 6 days and 7 days. By hiking the route in 7 days, the additional acclimatization day will significantly increase your chances of reaching the summit.
68% – 74% Success Rate
Umbwe Route is generally avoided due to its steep ascent profile. It doesn't give a much time to the trekkers to acclimatize. The Umbwe Route Success Rate & Ratings are very low.
The route is recommended by those who have good physical strength. The success rate the route offers is around 68% to 74%.
Low Traffics
Umbwe Route is one of the least used and crowded route on Mount Kilimanjaro. The route meets with very less crowd as the route is steep, continuous, and straight climb to the Uhuru peak.
Low Acclimatization Features
Most travel operators offer three variation of five, six or seven day itinerary on Umbwe Route. The route though can achieve in 5 days but it offers a very low acclimatizing opportunity.
Steep Western Breach Options
Generally the route used the unreliable Western Breach and Arrow's Glacier way to the summit. However, after the tragic rock slide 2006 that killed three trekkers, the western Breach route was shut. It was again reopened in December 2007 however because of its difficulty and dangers most travel operators don't offer this course as an option.
Challenging Trail Conditions
If you want an adventurous and challenging climb, then Umbwe Route is the perfect route for you. Umbwe Route is ideal for experienced climbers who have prior high altitude climbing and camping experience due to its challenging trail condition. It is also recommended for those who want a quiet and private hike.
Best Tips For Success
Altitude Sickness generally shows up on the third day of your climb, so it's ideal to add additional time in your itinerary where possible.
To avoid blisters on your feet it is best to ensure your shoes are worn in before your Kilimanjaro adventure.
Don't forget to pack trekking pole in your Kilimanjaro Packing List . As trekking Pole will turn into your closest companion on the Umbwe trek.
Make a list and triple check you have all that you need before you go.
Drink as much water as possible as this will help decrease the side effects of Kilimanjaro Altitude Sickness.
Above all, enjoy your journey and remember to appreciate the stunning views of Kilimanjaro.