Zanzibar Overview
The  famous Zanzibar archipelago is a tropical paradise perfect for relaxing before flying home. After just a Climb from Mount Kilimanjaro  or Wildlife Safari in Tanzania mainland you could be celebrating your summit  or refreshing from wilderness of Tanzania by enjoying a cold drink looking out over Zanzibar's stunning white sands.There are three main islands in Zanzibar archipelago, Zanzibar itself which is the largest, and two smaller islands Pemba to the north and Mafia to the South. If you want to just kick back the East Coast of Zanzibar is fabulous and we work with some great boutique hotels that are just perfect.
If you have a little more time and want total tranquility and some world class diving then there is nowhere better than Pemba. Virtually unspoiled and with only two hotels on the island a real Robinson Crusoe experience.
Occupying an area approximated to 2,462 km2 (950 sq miles) Zanzibar is a mainly low lying island, with its highest point at 120 metres. Zanzibar is 108 km long and 32.km wide. It is +3 GMT . Zanzibar is characterized by beautiful white sandy  beaches with fringing coral reefs, and the magic of historic Stone Town – said to be the only functioning ancient town in East Africa. The coral reefs that surround the East Coast are rich in marine diversity.During the summer Zanzibar is seasonally often cooled by windy, resulting in sea breezes, particularly on the North and East coasts. Being near to the equator, the Zanzibar islands are warm all year round, but officially, summer and winter peak in December and June respectively.
Short seasonal rains can occur in Zanzibar in November but are characterized by short showers which do not last long. The long rains normally occur in April and May although this is often referred to as the 'Green Season' and it typically does not rain every day during that time.Zanzibar beaches are a paradise, interspersed with picturesque fishing villages, where the people live a simple way of life, unchanged over the years. There are more than 25 fantastic beaches in Zanzibar, and some are so peaceful and remote that the only noise breaking the silence is likely to be the ocean.
At the northern tip of Zanzibar is Nungwi, approached by a road lined by banana palms, mangroves and coconut trees. This is the dhow building capital of Zanzibar Island, so it is a good place to see traditional craftsmen at work.On the west coast of Zanzibar, Mangapwani beach is worth a visit, and to the east are the beaches of Matemwe, Pwani Mchangani, Kiwengwa, Uroa, Bwejuu and Jambiani, all with stretches of beautiful and uncrowded sands.Only a few kilometres from Stone Town are several islets such as Chumbe and Chapwani, where good accommodation is available. Bawe and Prison Islands are good for daytrips with excellent snorkelling available. Tumbatu Island, off the north-west coast of Unguja is one of the largest off-shore islands but has no facilities for tourists. Mnemba Island is located near the north-east coast featuring luxury accommodation. Although Mnemba is a private island, it is surrounded by a rich coral reef, which is great for scuba diving and snorkeling and is visited by several watersports centers in the area.
Things to do in Zanzibar Islands
Prison Island:
Historically it is the site of a jail for misbehaving slaves during the slave era, the prison island lies just off the old Stone town. It is fringed with a beautiful coral reef, ideal for snorkeling, and has a lovely white beach for sun-bathing.It is also home to a family of giant tortoises, imported from the Seychelles in the late 19th century. This island is ideal for a day-trip with refreshments available throughout the day. It also has a small restaurant where you can enjoy freshly caught fish.
Stone Town:
Stone Town,is where history appears to stand still. With visits to the House of Wonders, the Palace Museum (People's Palace), Dr Livingstone's House and the Arab Fort amongst others, it is a fascinating look at the essence of Zanzibar. You will see Zanzibar's bustling market, winding alleyways, ornately carved and studded doors, two cathedrals and countless mosques! A trip to the site of Sultan Barghash's harem at Marahubi should also be included and rounds off an insight into Zanzibar's huge history and vibrant culture. Stone Town has some excellent gifts shops with plenty of souvenirs and handicrafts to choose from.
Kizimkazi Mosque & Dolphin Tour: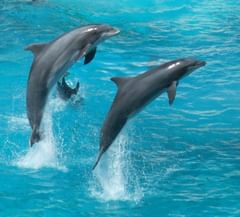 Situated on the south of the Zanzibar island, Kizimkazi fishing village is home to several schools of bottle-nosed dolphins which can often be sighted following a short boat trip from the village. If you are lucky, you may be able to swim quite close to the dolphins which can be a very rewarding experience. Kizimkazi is also the site of a 12th century mosque, the earliest evidence of Islam in East Africa, and is thus worth a visit for both natural and cultural reasons.
Jozani Forest:
Jozani Natural Forest Reserve is located in the central east region of Zanzibar islands and is home to the rare Red Colobus Monkey (pictured opposite), which is endemic to Zanzibar. These monkeys are full of character, and roam freely. They can also be seen at very close quarters just outside the reserve's perimeter and are incredibly photogenic. Jozani is home to other species including Syke's monkey's, small buck and bushpigs. The elusive Zanzibar leopard (last sited several years ago) is said to feed here at night – perhaps this is why the reserve is only open during the day! Jozani has an excellent nature trail and the guides are well trained and informative.
North Coast.Tours to the unspoiled north coast always end up at Ras Nungwi, a sleepy fishing village on the northern tip of Zanzibar Island. It is the dhow building capital of Zanzibar, so you will be able to see the traditional methods of dhow construction in action. This area of Zanzibar has some fantastic beaches and nearby coral reefs which are ideal for diving and snorkeling. The local villagers have built a turtle sanctuary where injured turtles and other marine animals are nursed back to health before being released back into the warm waters of the Indian Ocean.
Spice Plantations:
The history of this legendary historical island of Zanzibar would be incomplete without the cloves, nutmeg, cinnamon, pepper and many other spices which brought the Sultans of Oman and the beginnings of the infamous slave trade. They can be seen in the plantations just outside Zanzibar town, and a good tour includes opportunities to dazzle the senses with fresh spices. A detailed description is given about a variety of spices, and their uses in cooking and cosmetics. Visitors will be fascinated by the sheer number of spices produced and their incredible value for many ailments. This is also the cheapest place t|o purchase spices and spice oils.
For whatever reason if you are a tourist,traveler or anyone who visit Tanzania,Zanzibar is not to be missed when you have come so far.